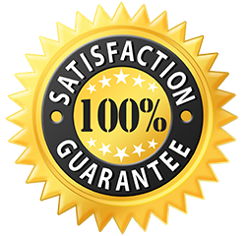 The Experts OZ Pty Ltd Ducted Air Conditioning Guarantee
When you hire The Experts Oz, you can rest assured that you have hired the ultimate professionals. We pride ourselves on our expert workmanship and only use the very best Ducted Air Conditioning parts and products when completing all our jobs. As such, we are able to offer the following amazing guarantees:
12 month guarantee on all workmanship on completed ducted air conditioning jobs
5 year guarantee on all ducted air conditioning products used
Experts Oz Air Conditioning
Our Services
The Experts Oz Pty Ltd specialises in ducted air conditioning solutions – including installing, supplying and servicing ducted air conditioning units – and also offers other services.  SEE WWW.THEEXPERTSOZ.COM.AU
Family owned company with 20 years experience servicing Brisbane, Gold Coast and Ipswich
The Experts Oz Pty Ltd team specialises in creating comfort wherever you are – from complete homes and small offices, to retail shops. Our team of fully-qualified electricians service Brisbane, Gold Coast and Ipswich, an offers a full range of commercial air-conditioning and electrical services.
Specialising in ducted air-conditioning solutions, The Experts Oz Pty Ltd team can recommend the best units for you and supply, install and service energy-efficient, split and ducted air-conditioning units.
The Experts Oz Pty Ltd team is committed to providing customers with the highest level of service and creating comfort in their living, working or learning environment.
We supply all makes and models, including:
Multi-head ducted and split systems,
Energy-efficient systems,
Ducted air conditioning for new homes and existing homes
Why you benefit from using The Experts Oz Pty Ltd team for ducted air conditioning
The Experts Oz Pty Ltd are your friendly, skilled electrical contractors in Brisbane and the Gold Coast. After many years in the business our highly qualified electricians have the knowledge and experience to tackle any of your needs with superb efficiency.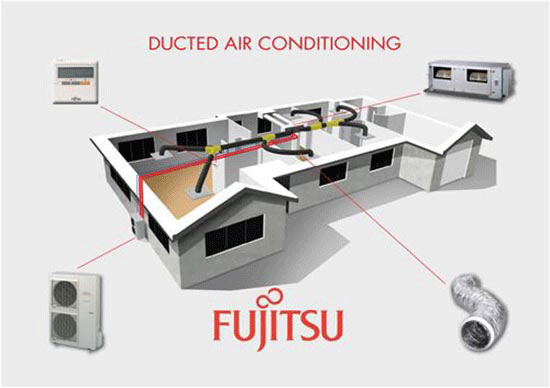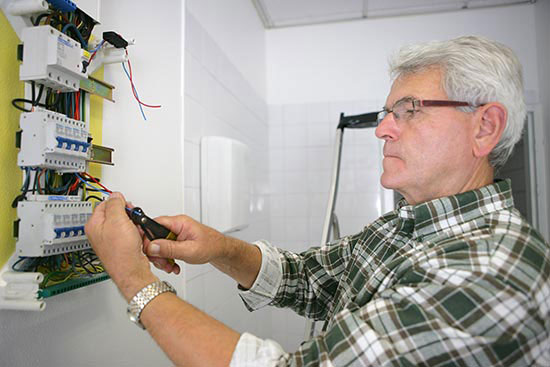 Just what is ducted air conditioning?
A ducted air conditioning system commonly has a unit outside and units in the roof, all of which are connected to ducts running to most rooms within the house. Each room gets its own duct. Larger rooms can get more than one duct, while rooms that are separated by a large opening can share a duct and still get the full effect of the cooling system.
This ducted air conditioning system takes advantage of the fact that cold air descends, delivering the air from the ceiling to the floor and reducing the amount of energy it takes in delivery. Outlets are designed specifically to control the flow of air evenly across the ceiling.
What Are The Advantages Of A Ducted Air Conditioning System?
A ducted air conditioning system utilizes less energy than other types of cooling systems as it relies mainly on gravity to deliver the cold air from the ceiling. This allows for the cold air to be distributed evenly throughout every room in the home.

A ducted air conditioning system eliminates the warm spots that other cooling methods allow, and it will save you money each month on your power bills.

A ducted air conditioning system is much quieter than split system and window-mounted units. This is a great help when trying to deliver cold air to a bedroom or a baby's nursery.

Ducted air conditioning systems prevent the loss of cold air that can occur with window-mounted units.
How Can A Ducted Air Conditioning System Save You Money?
Aside from the more efficient air delivery system, a ducted air  conditioning system can also be programmed to use less energy in certain parts of your home.

Since you work during the day, there is no need to blast your ducted air conditioning all day long. The ducted air conditioning system allows you to program your ducted air conditioning to run less during the day and more when the family is home.

A ducted air conditioning system can be split up into zones, and each zone can have its own temperature setting. Instead of having to cool the entire house when the family is home, you can choose to cool the main rooms in the home more than rooms you seldom use.

You can also program the ducted air conditioning to run cooler in the bedrooms at night, and turn the system down during the day.
Whatever your ducted air conditioning problem, Experts Oz can solve it
This will give you an idea of the wide scope of work The Experts Oz Pty Ltd team can do. As well as installing and servicing split system air-conditioning units, they handle ducted air conditioning systems, general electric work and security installations.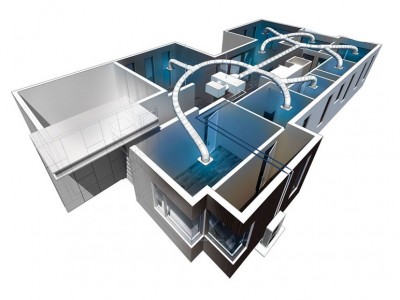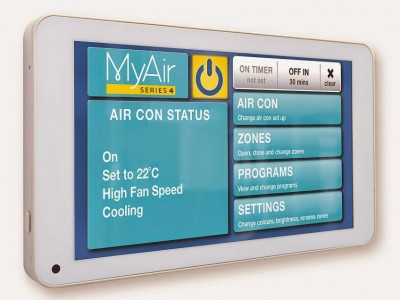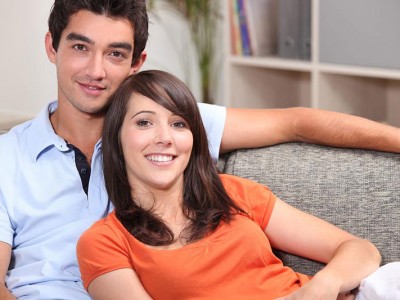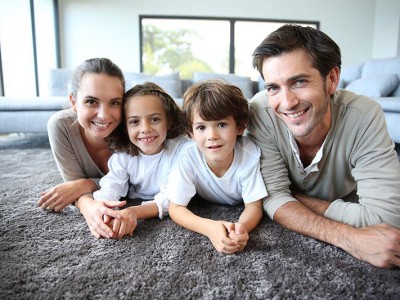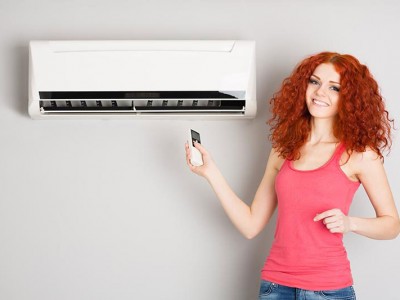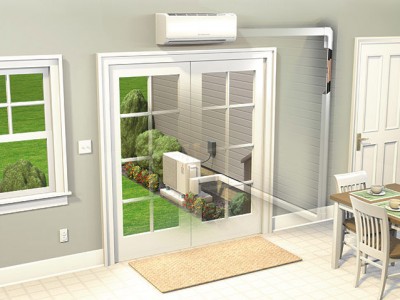 Troy's two decades in the air conditioning industry guarantee you great service and quality work
"There is no greater reward than finishing a job and seeing the satisfaction on the customers face on a hot summer's day. Seeing that they are happy with the job and thankful we have kept them comfortable is a very rewarding." – Troy Constantine, CEO.
Experts in Creating Comfort
As a qualified air conditioning mechanic with two decades of industry experience, Troy Constantine is highly skilled in all things electrical. These days, as the Director of The Experts Oz Pty Ltd, Troy is more focused on the operations of the business, ensuring that his team is trained to be the best in the business and given the support and resources needed to provide customers with the highest quality of work and level of service.
Since 2011, The Experts Oz Pty Ltd, Brisbane has been on a mission to create comfort in every living, working and learning space. Whilst specialising in the supply, install and maintenance of air conditioning systems in homes, businesses, shops and schools, The Experts Oz Pty Ltd also offers electrical and security services.
Our Promise to You:
Detailed Quotes, Delivered Quickly
We promise to provide you with a detailed, written quote within 24 hours of your enquiry.

On Time, Every Time
We promise to turn up on time, every time. If we are ever delayed or running late, we promise to contact you as soon as possible.

Servicing and Repairs done within 48 hours
We promise to have a technician available to service or repair your air conditioning unit with 48 hours.

5 Year Fixed Price Servicing Program
To ensure that your system is working efficiently and continues to create comfort, we offer our customers a 5 Year Fixed Price Servicing Program. If you book an air conditioning service every 12 months, we will offer you the same fixed service price, every year for five years. *Conditions apply.
What you can expect from us:
A genuine interest in creating a comfortable environment for our customers.

Proactive and prompt communication.

Access to a wide range of split, ducted and energy efficient air conditioning systems.

A highly skilled, experienced and qualified team.

We arrive on time, every time.
What you can expect from us:
Experienced, quality team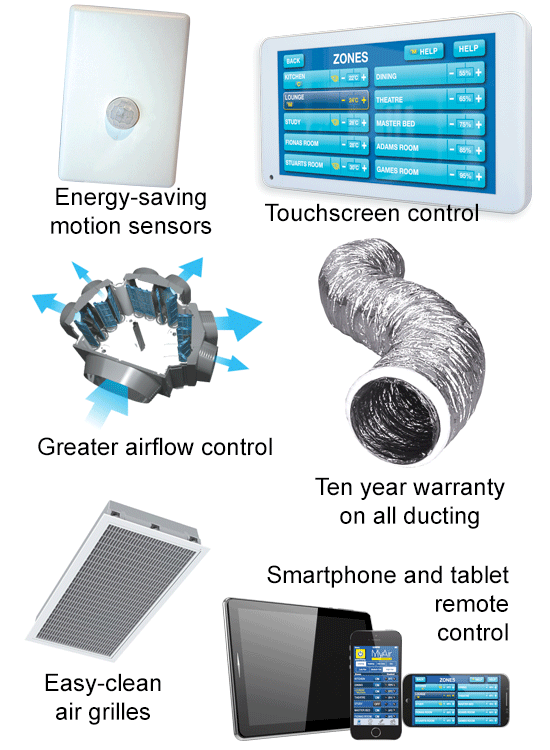 MyAir looks out for your comfort and energy use
MyAir Series 4 looks out for your comfort, controls your ducted air-conditioning system and your electricity bill, by dividing your home into 10 zones – one for every room. It allows you to heat or cool only the rooms you are using. More zones equal more control over energy usage.
How can a MyAir ducted air-conditioning system save you money?
The MyAir system adds to the benefits of ducted air-conditioning by using motion sensors in each room to control where the air-conditioning is activated.

After a room is empty for 10 minutes, these sensors signal the system to adjust the temperature by 1 degree.

If the room is still empty after 20 minutes, the temperature adjusts by 2 degrees and energy usage drops by a hefty 20%. Walk back in, and the system automatically returns to your set temperature.
WHAT ARE THE EXCLUSIVE FEATURES OF THE MYAIR SYSTEM?
MyAir comes with a number of special features that give you more control over when and where you use the air-conditioning system.
HAVE A PROJECT YOU WANT TO DISCUSS?
Get your free obligation-free quote today. We are only too happy to share the way we operate and how we get the job done safely and effectively each and every time.